Add:No.14 Shangwu Outer Ring Rd, Zhengzhou, China.
Tel:86-371-65621392
Fax:86-371-86616825
Email:feedom@haomeicn.com
Annual Summing up Meeting 2011
Time:2012-01-10
On January 10th 2012, we Haomei Aluminum hosted the Summing up annual meeting of the year 2011. On the one hand, we gain together to summarize the working of 2011, find the problem, analyse the reasons, we award the sales manger who have gained a lot, they shared the experience on working, we have learned a lot on this meeting. On the other hand, we make the plan of our goal of 2012 together, cheer up to achieve the task, we fell that we are a team, we are a family, we are willing to work hard together, in the new year, Haomei Aluminum will get more orders and help more people all over the world!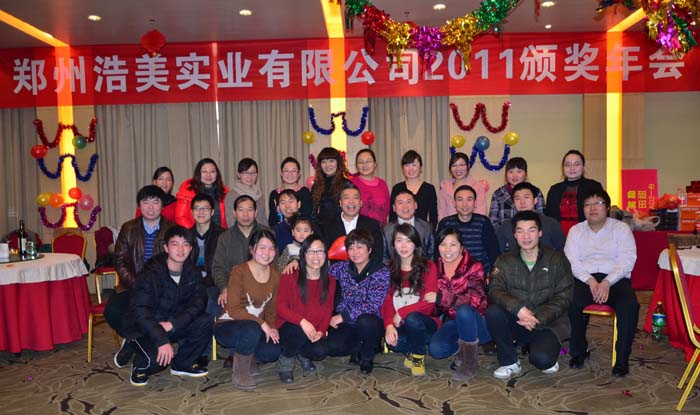 Return to the list page