Add:No.14 Shangwu Outer Ring Rd, Zhengzhou, China.
Tel:86-371-65621392
Fax:86-371-86616825
Email:feedom@haomeicn.com
Super narrow 0.5mm thin 1060 aluminum strip
Time:2021-04-19
  A super narrow 0.5mm thin 1060 aluminum strip is an old product but coming with rocketing demands. With the spread of COVID-19 on the globe, the demand for thin aluminum strips for face masks keeps soaring. Aluminium strips are adopted by face mask manufacturers as the nose bridge strips because they are light, bendable, safe and corrosion resistant. The most important factor of all, however, is that they boasts the highest price efficiency. Two centuries ago, the price of aluminium was even higher than copper which is more expensive today. With the technology development in aluminium mine exploring and exploiting, the potential of aluminium was to be brought about one century later. Aluminium takes up 8.3% of all metals in the earth's crust, ranking top of all. The development of technique helps people to make aluminium strips, aluminum rolls, aluminum sheets and aluminium circles in large scales. This leads to directly the decline of aluminium product prices.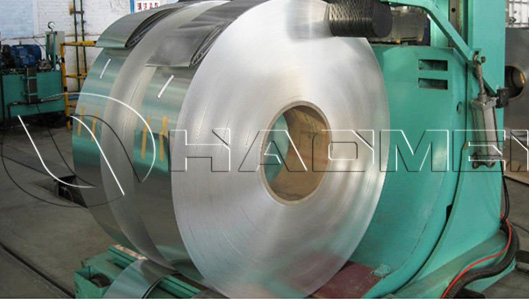 In addition to price, 1060 aluminum strip has the best integrated properties as a face mask nose bridge material. As a pure aluminium alloy, it's light in weight, which are crucial for face masks. An aluminium bridge strip weighs only 1/3 of a steel one. The strip is corrosion resistant. Iron strips get rusting even hours after a face mask has been worn, leaving a brown mark around the strip. Aluminium strips never have such a problem. They retain shiny even when a mask is discarded. Last but not least, the aluminium strips are so flexible and bendable that they do not break during days of wearing of a mask.
  Regular width of 1060 aluminium strips are over 100mm, but the super narrow 0.5mm thin 1060 aluminum strip is only 0.5mm thick. In fact, Haomei supplies 0.4mm mill finish aluminium strips for nose bridges, too. The width is 90mm to 100mm, and the temper is O. Welcome to contact us for a price!
Return to the list page