Add:No.14 Shangwu Outer Ring Rd, Zhengzhou, China.
Tel:86-371-65621392
Fax:86-371-86616825
Email:sarah@aluminium24.eu
1060 aluminum strip coild
Time:2021-04-26
  1060 aluminum strip coild is a soft narrow aluminum roll of thickness between 0.2mm to 5.0mm. The width is 10mm to 1200mm. The tempers for the strip include O, h14, h18, h24 etc. The strip finds its applications in transformers, battery pole ears, cable wrapping, heat sinks etc. The transformer aluminium strip is light in weight, good in conductivity and excellent in corrosion resistance. The heat sink coiled 1060 strip can be both hot rolled and cold rolled. Hot rolled strips are better in integrated performances and higher in price. The battery ear strip is of O temper. It must be excellent in surface and mechanical properties.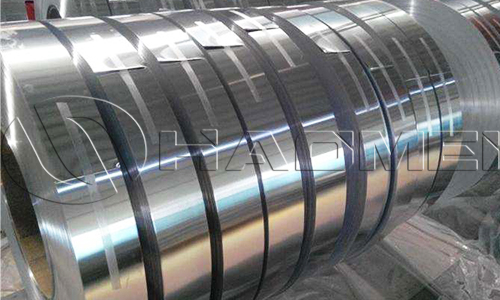 The aluminum strip for battery soft connection (pole ear) is made of 0.10-0.3mm thick 1060-O coild aluminum strip, which can be blanked as a whole at one time, has good fusion during bulk welding, has no burrs, has a smooth surface, no oxidation, and no delamination. The welding is firm. And it has a good flexible conductive effect, which can eliminate the poor conductive performance of the battery pack caused by the loosening of the fastener due to vibration during the operation of the car. The coild 1060 aluminum strip of 0.1mm to 2.0mm is applied to heat sinks. It has excellent electroplating, good corrosion resistance and toughness, high strength, high hardness, no deformation and no defects after processing. The strip is easy to polish, color, and anodized.
  All Haomei coiled 1060 aluminum strips adopt high-quality aluminum strips as raw material, featured by mature production technology, good conductivity, good elongation and excellent tensile strength, which can fully meet the conventional processing requirements. The quality of raw materials are strictly controlled to ensure the stability of the product in the use process. Haomei has advanced slitting processing equipment and strict quality control in the production, which help us to offer 1060 coiled aluminum strips with no burrs, lotus leaf edges or other quality problems. The edge precision can achieve 100% burr free. Welcome to contact us for a price!
Return to the list page