Add:No.14 Shangwu Outer Ring Rd, Zhengzhou, China.
Tel:86-371-65621392
Fax:86-371-86616825
Email:sarah@aluminium24.eu
1060 h14 aluminium strip
Time:2021-05-06
  1060 H14 aluminium strip is an aluminium-based alloy in the "commercially pure" wrought family (1000 or 1xxx series). As a wrought alloy, it is typically formed by extrusion or rolling. Aluminium strip is usually obtained by rolling and casting. Alternate designations of 1060 alloy include Al99.6 and A91060. Aluminium 1060 alloy does not harden by heat treatment and it can be annealed after the cold working process. H14 is the temper of the strip, standing for the state and hardness after one annealing and cold rolling. 1060 h14 aluminum strip is a popular type of product of the alloy, commonly used in the electrical and chemical industries and featured by high electrical conductivity, corrosion resistance, and workability. It has low mechanical strength compared to more significantly alloyed metals.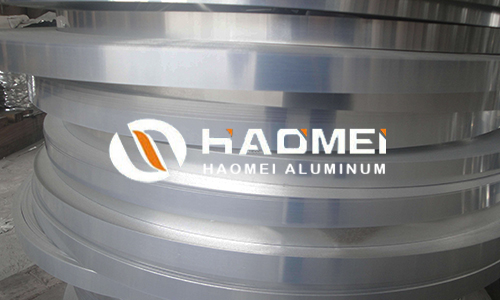 The aluminum strip 1060 h14 can be used for furniture decoration. In comparison to steel, fiber glass and wood, aluminium has overwhelming advantages as a furniture material. First, there's no need to use adhesives, and the aluminium pieces do not give off toxic materials,making furniture more sanitary. Second, aluminum strip pieces can be quickly and conveniently loaded and unloaded, and it can be recycled for unlimited times. When you move, you can remove it and take it away anytime, anywhere, and become a piece of furniture that can be taken away in a real sense. Third, aluminium strip decoration parts for furniture have a service life of up to 50 years and also has a very high recycling value.
  1060 H14 aluminium strip is usually 0.2mm to 3mm thick and 20mm to 1250mm wide. Both mill finish and anodized types are available. Welcome to contact us for a price!
Return to the list page