Add:No.14 Shangwu Outer Ring Rd, Zhengzhou, China.
Tel:86-371-65621392
Fax:86-371-86616825
Email:feedom@haomeicn.com
1 inch aluminum strips for pp caps
Time:2021-05-10
  1 inch aluminum strips are about 25.4cmm wide, really narrow in comparison to most cap strips, the width range of which is between 100mm and 1600mm. Therefore, they are mostly used as raw materials of small caps for pharmaceutical liquid and cosmetic bottles. The ordinary bottle closure alu strips of 1 inch wide include 1100 strips, 8011 strips, 3003 strips, 3105 strips and 5052 strips. The hardness of these strips are medium, with tempers of H13, H14, H16 and H18. The elongation of them is very high, usually 4 and more.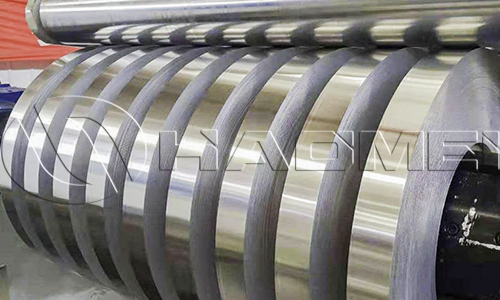 The production of pp cap 1 inch aluminium strips is so strict that quality control goes through the whole procedure. The purity and composition of aluminium ingot must be high. No waste or unqualified materials are allowed to be added to the raw material. The whole manufacturing process carries out in a highly automatic way, protecting the strips from any possible contamination by inappropriate human operation. In addition, inspections for the strips are strict, too. The surface should be flat, free from oil, smooth and even in color. The strength, elongation and size error follow strict standards. Only in this way the strips will not get break or damaged in the cap making and logo printing processes. Every three rolls must be checked by instruments, and the other two rolls get checked in case of any quality issues.
  Price for the 1 inch aluminum strip is from $2300 to $3300 per mt. Mill finish strips are cheaper, and coated pp strips are usually over $3000, with gold rolls the cheapest. As Haomei's advantageous product, the strips have been exported to dozens of countries, including America, Philippines, Indonesia, Korea, Thailand, India, Egypt, Middle East etc. For some clients the samples were not satisfying at the very beginning, since the production of caps entail many changeable factors, like oil type, machine type, temperature etc. After decades of cooperation, however, we have a general idea of features of machines and production methods in most regions around the world, which help us to serve the clients better and more efficiently.
Return to the list page