Add:No.14 Shangwu Outer Ring Rd, Zhengzhou, China.
Tel:86-371-65621392
Fax:86-371-86616825
Email:feedom@haomeicn.com
Different Uses of Aluminum Strip 1mm Thick
Time:2021-12-10
Aluminum has a a low density and a price advantage. Therefore, many products have begun to choose to use aluminum plates, aluminum coils, aluminum strips,etc., as the main raw material. From "aluminum ingot" to "aluminum strip", three major steps are generally required, namely, cast-rolled billet, finished aluminum coil, and aluminum strip slitting. What are its popular advantages?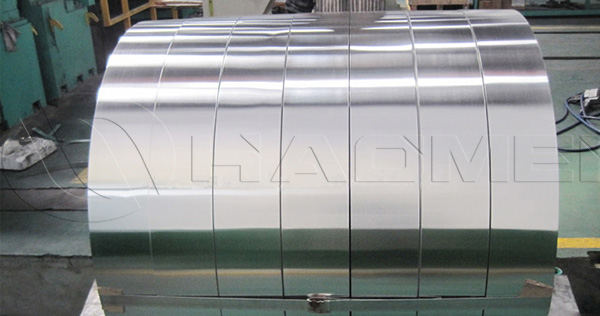 Aluminum-plastic panel
The use of
aluminum strip 1m thick
in the making of aluminum-plastic panels not only make use of the advantages of aluminum, but also remain he easy processing of plastics. Aluminum strip is light, soft and easy to process, so it is an ideal choice for ACP.
Cable aluminum strip
Generally, 1060 aluminum strips are mainly used. The thickness is 3 mm. After repeated processing and winding processing through the equipment, it covers the copper or other related material. The biggest advantage of aluminum flat strip in this field is low density and light weight.
Transformer aluminum strip
Transformer aluminum strip is a finished product processed with aluminum strip as a raw material, generally using 1060 alloy, 3003 alloy, 5052 alloy, etc. Usually the aluminum ingot is melted and processed to form an aluminum coil and then processed into strips.
Shutter
Offices, decorations, exhibitions, etc. are now beginning to use aluminum strip with 0.3mm thick and 3mm wide. They are durable, easy to clean, not aging, not fading, shading, heat insulation, breathable and fireproof, etc. It has good light shading performance that shading rate is as high as 98%.
Haomei Aluminum is a big China
flat metal strips supplier
. Welcome to leave message below to inquire what you need.
Return to the list page