Add:No.14 Shangwu Outer Ring Rd, Zhengzhou, China.
Tel:86-371-65621392
Fax:86-371-86616825
Email:feedom@haomeicn.com
Aluminum Strip for Lamp Holder and Base
Time:2022-04-20
Due to the good electrical conductivity, anti-corrosion and anti-rust performance than steel and light weight, aluminum strip is widely used for lamp base and holder.
Aluminum strip for base
and holder has been widely used since 1990s. The common alloys of aluminum strip for lamp holder are 3004, 3105 and 5052.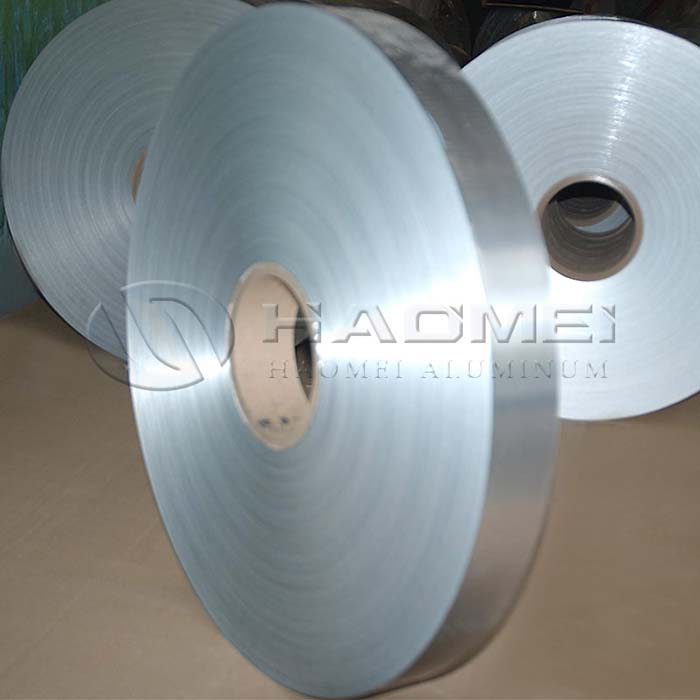 To make an aluminum lamp holder, it is first necessary to punch and then to form a spiral shape. The aluminum strip needs to be thin and able to withstand pressure. Therefore, the 3004 aluminum strip needs to have high mechanical strength and uniform structure and deep drawing performance.
At present, Haomei 3004-O aluminum strip uses hot rolling technology, controls the composition of the material and casting and rolling process, and always maintains high temperature uniformity during the annealing and final annealing process, so that it has sufficient strength and good formability.
Chemical composition
Alloy
Si
Fe
Cu
Mn
Mg
Cr
Ni
Zn
Ti
Other
Aluminum
Each
Total
3004
0.3
0.7
0.25
1.0-1.5
0.8-1.3
-
-
0.25
-
0.05
0.15
remainder
Mechanical properties
Temper
Thickness(mm)
Tensile strength
Rm MPa
Yield strength
Rp0.2 MPa
Elongation
A50mm
Bending
Hardness
Min.
Max.
Min.
Max.
180°
90°
45
O
0.2-0.3
155
200
60
-
13
0t
0t
3105 aluminum strip has series, and it can also be made into 3105 aluminum coil, which has good electrical conductivity and excellent mechanical properties, whether it is shear strength, tensile strength, or yield strength. Its common tempers are O, H12, H14, H18, H22, etc. Like 3004 aluminum strip, 3105 aluminum strip has excellent arc welding performance, and can accept gas welding, contact spot welding and wire welding.
Haomei Aluminum has rich alloys of
aluminum strips for lamp holder
. Welcome to leave message below to inquire what you need.
Return to the list page