aluminium strip for flip
8011 H16/H14 Anodized aluminium strip for flip of cap Thickness 0.15--0.30mm, Width: 30mm ---1000mm
Inner diameter: Paper core 76mm, 152mm and 80mm without core.
Outer diameter: 1200mm, normally OD: 500--800mm.
Packing: Wooden case, wooden pallet if request.
Clear lacquer Aluminum strip Coating thickness :
Golden color /yellow color: both sides coating 5-6g/m2, one side coating 2-3g/m2.
White/red/black/blue color: Both sides coating 10-13g/m2.
The aluminum strip coating quality :
1.Boiling Resistant: Boiling 121 degrees for half an hour, the paint does not fall off, do not change color.
2.Resistance to acetone and mercuric chloride: repeatedly wiping 20 times without significant stripping
All of our Aluminum strip undergoes in-process testing and inspection using a linear ohms check for each determined length. We perform extensive Isoscopic measurements to ensure accurate anodic coating thicknesses are applied consistently across the entire strip as well as to exact customer specifications. All coil strips undergo winding and banding along with a lead attachment fully taped to the coil's surface.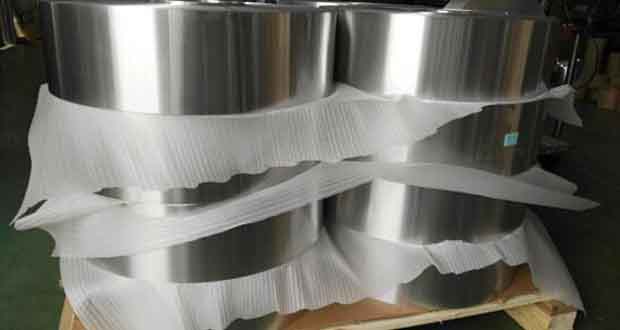 Original source: https://www.aluminumstrip24.com/news/anodized-aluminium-strip-for-flip-of-cap.html
Tags: aluminium strip for flip,
Previous: medicinal aluminium strips
Next: aluminum strips