The Pros and Cons of Aluminum Strip Rolls for Ceiling
There are actually many materials for the ceiling, and it is not as simple as it looks on the surface, because the ceiling has different structures in different occasions. Even indoors, the ceilings of many family living rooms and bathrooms are different.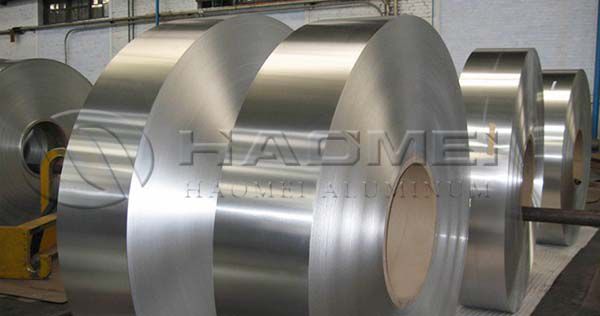 1. Aluminum strip ceiling
Aluminum strip ceiling is made of aluminum strip roll. It is the most used ceiling material for commercial use, whether it is interior space decoration or some outdoor advertising decoration.
2. Gypsum board
This kind of material is widely used in the interior, mainly because it is relatively cheap, and in the later decoration, it can also be painted with different colors.
3. Mineral wool board
The best function of using mineral wool board is that it has a very high sound absorption effect.
4. Calcium silicon board
It can be used in some places where the weather environment is relatively harsh or the climate is abnormal. Its biggest feature is heat preservation and moisture retention.
5. PVC plate
It is made of polyester vinyl resin. Its waterproof effect is excellent, and it is suitable for use in the bathroom to solve the problem of mold on the ceiling caused by the rise of hot air.
Pros and Cons of aluminum ceiling
Advantages
1. It has very good surface coating performance, and its internal coating materials are difficult to be corroded by nature. Even if it is exposed to wind and rain outdoors, it can survive for 20 years. For the interior decoration, it can last with the house.
2. It is very light and has strong firmness. Because the characteristics of the entire ceiling system it is matched with are elegant and neat, it is suitable for high-end decoration environment.
Disadvantages
Its price is relatively higher than other materials. If you value its function, it is recommended to buy it separately and decorate it in the bathroom. More often, it is used in commercial buildings. In the ceilings made of mineral fiber boards, aluminum strip can enhance the decorative appearance of the ceiling support structure. This narrow and thin coated aluminum strip is often used to cover T-rail surfaces.
Haomei Aluminum is a big aluminum strip supplier, having many years of experience in supplying high-strength aluminum alloys to the construction market, and the coating system used ensures a perfect surface finish and optimal paint adhesion. Welcome to leave message below to inquire what you need.
Original source: https://www.aluminumstrip24.com/news/the-pros-and-cons-of-aluminum-strip-rolls-for-ceiling.html
Tags: aluminum strip ceiling,
Previous: Aluminum Bendable Strips for Ceiling
Next: 3 Inch Wide Aluminum Strips