What Is Manufacturing Process of Gold Aluminum Decorative Strip
Aluminum strip's brightness with its proven durability and tough alloy properties, make it ideal for a wide variety of building and construction applications. Especially the rich colors of the aluminum decorative strip offers architects and designers unlimited options for high aesthetic value and energy savings.
The main alloys include 1050, 1100, 3003, 3105, 3005, 3004, 5052, 5454, 5754, 8011, 8079,etc. After the pretreatment of the aluminum sheet, a layer of liquid paint coating will be evenly applied to the surface of the aluminum sheet, including polyester, polyurethane and PVDF. This coil coating process has proven to be the best way to guarantee the best color finish and durability.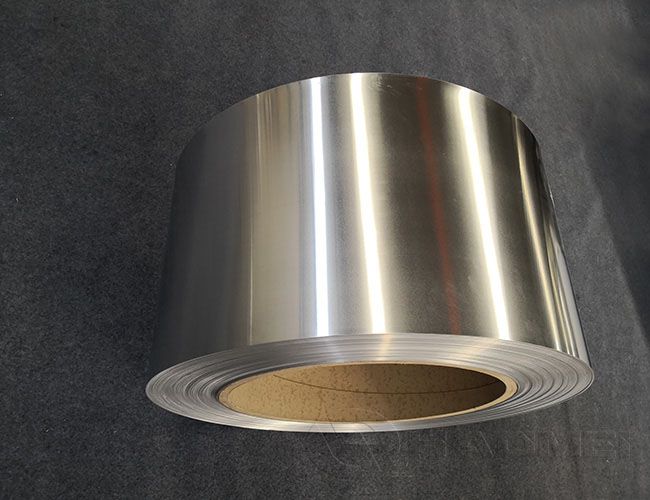 Main Applications:
1. Construction field: building facades, curtain walls, outdoor shutters and sunshade elements, roofs, roller shutters, composite and partition walls, ceilings, composite sandwich panels, decorative panels, advertising boards, etc.
2. Industrial fields: signal boards, license plates, truck covers, heat exchanger fins
3. Packaging field: bottle caps, containers and their caps, bottlenecks, etc.
Manufacturing Process
The processing process of color-coated aluminum coils is generally divided into five processes, namely coil input, cleaning and organic chemical solution, painting, curing and finished product output. Under different standards, the processing technology layout and machine equipment composition are different, but the basic steps are the same.
Cleaning and Preprocessing
Pretreatment can improve the corrosion resistance of the product and improve the adhesion of the coating. At this stage, the conversion film is chemically formed on the aluminum surface. Haomei Aluminum adopts this process technology to improve product quality and reduce resource waste.
Coating
The coating process is mainly divided into two stages, namely base coating and top coating. In the first stage, the aluminum coil is passed through a roll coater and is primed on one or both sides. After drying, the aluminum coil passes through a second roller coater, at which time one or both sides of the aluminum coil are coated with topcoat.
Curing
The aluminum strip passes through the curing oven, and the temperature is set at a temperature adjusted to ensure that the volatiles on the aluminum strip are removed and the coating is cured. According to the needs of the coating system, the curing temperature is set between 200 and 300 degrees Celsius, which is the key technical point to ensure the quality of our products.
Haomei Aluminum has four high-end automatic production lines for 150m/min color coating. There are rich colors for you to choose from like gold aluminum strip. Welcome to leave message below to inquire what you need.
Original source: https://www.aluminumstrip24.com/news/what-is-manufacturing-process-of-gold-aluminum-decorative-strip.html
Tags: color coated aluminum strip,
Previous: The Uses of 4 Inch Wide Aluminum Strips
Next: What Is Manufacturing Process of Coated Aluminum Strip Roll